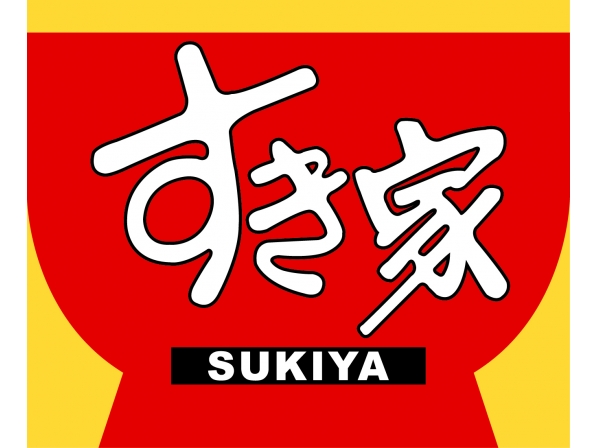 Fast Food、 Food Court
Terminal 1 2F / Before security MAP
Open 24 hours


0120-498-007(Customer Service)

Credit cards accepted

KIX CARD perk: One Free drink (medium size soft drink; coffees excluded) to people ordering main items (e.g. beef rice bowl, curry, set meals)
SUKIYA offers you delicious and reassuring products 24 hours a day, 365 days a year!
SUKIYA, a restaurant well known for our beef rice bowls, is open 24 hours to welcome customers with energy and vitality any time of the night or day at our second floor Terminal 1 Building Machiya-koji location. We offer a variety-packed menu including beef rice bowls, pork rice bowls, curry, set meals, children's meals, drinks and draft beer, so you can enjoy choosing your meal and never get tired of us even if you eat here every day.
Beef rice bowl
Generous portions of soft, flavorsome beef cooked in our secret sauce featuring the sweetness of onions, and served on top of high-quality Japanese rice.
Beef rice bowl (standard serving) 350 yen (including tax)
Curry
SUKIYA's curry is a dish we are just as proud of as our beef rice bowl!
The curry is full of meat and vegetables.
You can order your own preferred toppings as well, like beef, cheese, or hot spring eggs.
Pork curry (standard serving) 490 yen (including tax)
Orders can be taken in multiple languages
Our store uses a self-ordering system with a terminal that can handle orders in four languages: English, Chinese, Korean, and Portuguese.
Toppings to choose from
The key to SUKIYA's deliciousness is the variety of our toppings!
We provide you with the fun of choosing from the wide range of choices of toppings, from regular ones to limited time only ones.
Takeout is available!
SUKIYA for health
With the increasing concern with health these days, a method of cooking high-protein beef that removes the fat makes for a healthier beef rice bowl.
Enjoy as a balanced meal as part of a good-priced set.
---
Other recommended restaurants