Reservations
Groups of 10 or more people must make a reservation to tour the facility.
(Free of Charge) Groups without a reservation will not be allowed entry.
Reservations will be accepted by phone three months before the day of your desired tour. (If that same day is a Saturday, Sunday or a holiday, reservations can be made on the previous weekday.)
(Hours: 10:00 to 17:00)
Sky Museum
3rd Floor, main hall: Sky Museum hours: 10:00 - 18:00
One tour of the Sky Museum accommodates up to 50 people. If your group includes more than 50 people, please divide people into groups that include a small number of people.
Sold out bookings are not available even by reservation. General visitors may come to the museum any time.
The kids' room in the Sky Museum is unavailable for use during group visits.
Eating and drinking are not allowed in the Sky Museum.
Parking
Motorcoach parking is available free of charge for groups with reservations.
Parking area is available at cost for ordinary private vehicle use. (¥100 - ¥110/20 minutes)
Dining room
A dining room is available for groups. Offers a view of the aircraft. (Charged)
Capacity: 150 people; Charge: ¥2,000 (one hour; one group);
Requires a reservation (Same as facility tour)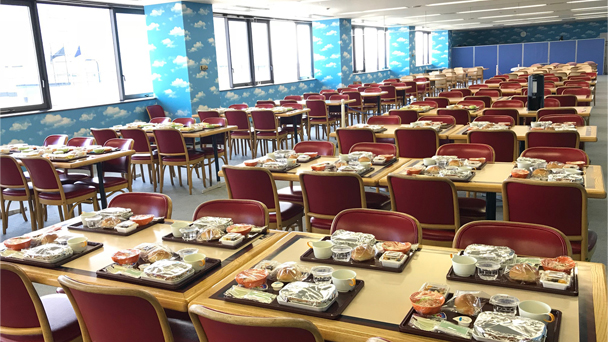 Visitors may take a lunch box out onto the deck when the weather is fine. (Requires a reservation; free of charge)
* Call directly by telephone for details or inquiries.
Kansai International Airport Observation Hall SkyView

Tel:

072-455-2082