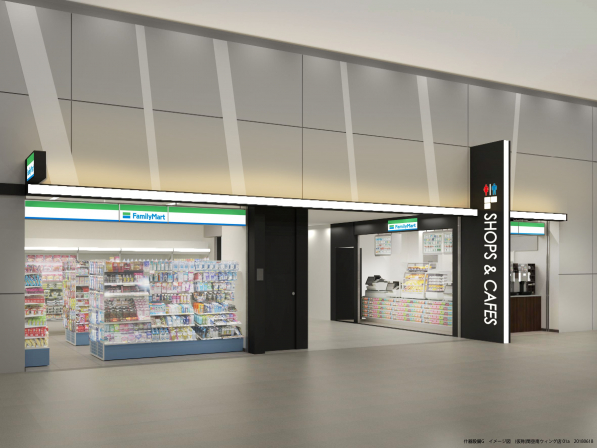 Beauty、 Liquor&Tobacco、 Books、 Gifts、 Kids、 Food products、 Convenience store、 Relaxation、 Others
Terminal 1 2F / After security (International departures) MAP
From 9:00 March 31 in 2020, during temporarily closing


072-456-8559

Credit cards accepted

KIX CARD perk: 5% discount from the purchase price (Some items are excluded)
Convenience for you, Family Mart
To become a convenience store that offers new discoveries and abounding freshness. We aim to put our customers first through useful and safe services.
Famima T Card
Earn T Points! Use your points! The T Card gives you discounts and a ton of member-only specials. In addition, the card can by used as electronic money for easy payments. You can earn even more T points by paying with T Money.
Meat Buns
Filled with even more pork, with wonderfully crunchy chunks of bamboo shoot mixed in, and wrapped in dough that is allowed to rise slowly for great flavor. Hearty and delicious authentic Chinese-style steamed buns!
Coffee
We use only the highest quality beans from Guatemala. These beans endure hot and cold temperatures in the high altitude regions where they are grown, and have a strong sweetness, paired with a brilliant aroma. We also use the highest quality beans from Brazil. They have a distinct harmony between a moderate bitter taste and a pleasant sweetness. We quickly freeze the freshly ground beans at -2℃, locking in their rich aromas.
Rice Balls
Sprinkled with salt for a delicious extra bit of homemade-style flavor. Enjoy rice balls with nori seaweed wrapping kept nicely crisp by the wrapper, or savor the moist, chewy texture of rice balls pre-wrapped in nori seaweed.
---
Other recommended shops