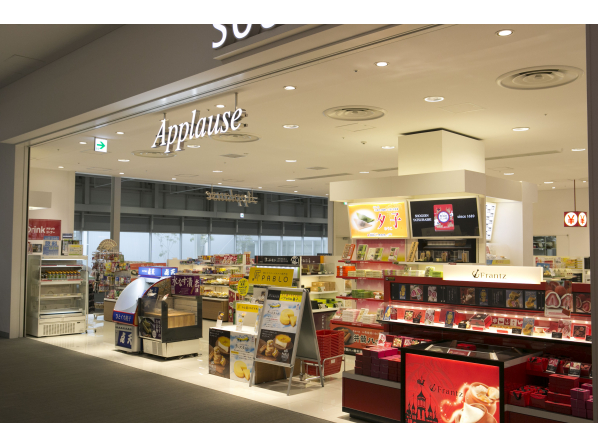 Books、 Gifts、 Food products、 Others
Terminal 2 Terminal 2 Bldg. (Building) / After security (Domestic departures & arrivals) MAP
5:40 to 16:00 ※Depend on flight


072-455-4195

Credit cards accepted

KIX CARD perk: 5% discount on purchases (does not apply to some products)
Focusing on Kansai souvenirs, we have a large arrangement of books, soft drinks, and snack sweets.
Osaka souvenirs, rice balls, tea, snacks, beer, and books
Our store is right next to the Terminal 2 Domestic Gate, inside the hand luggage check area, so you can shop right up until your departure without worrying about time. We also have plenty of light snacks, beer, books, etc., so please use us while you are waiting for your airplane.
---
Other recommended shops