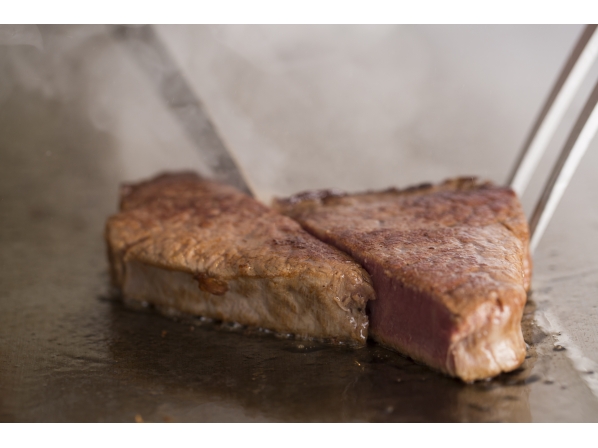 Western
Hotel NIKKO, AERO PLAZA 1F / Before security MAP
Lunch (weekdays) 11:30 to 14:30
Lunch (weekends and public holidays) 11:30 to 15:00
Dinner (all days of the week) 17:30 to 21:30


14 seats (fully non-smoking)

072-455-1124

Credit cards accepted

KIX CARD perk: 10% discount on meal/drinks price (does not apply to some products)
Enjoy to the full the carefully selected delicious tastes of prime Japanese beef, fresh seafood and seasonal vegetables
We offer several dishes using the natural flavors of prime Japanese beef. In our mellow atmosphere, you can chat with the chefs while admiring their dazzling techniques. *Reservations must be made by the day beforehand.
Using specially selected ingredients from all over Japan
Our seasonal vegetables, seafood, domestic beef and Japanese beef brands come from all over the country. Enjoy the taste of Teppanyaki using the natural flavors of the ingredients to their best.
Enjoy big helpings of fresh seafood
Our prime seafood course consists only of superb seafood that let's you savor the succulent flavors to the full.
Teppanyaki with the taste of Kobe Beef (a brand of Japanese beef)
We have courses to allow you to enjoy the pure quality and sweetness of Kobe Beef, with its delicate marbling. Enjoy while watching the dazzling displays of skill by our chefs.
Aiming to Offer Food That Brings Out the Natural Deliciousness of the Ingredients
---
Other recommended restaurants