Shipping-prohibitions and carry-on restrictions
Shipping Prohibition
The following hazardous substances may not be checked in or carried onboard the aircraft.
Please contact your carrier directly regarding articles that have not been explicitly described.
* Disposable lighters (excluding premixing lighters*): Limited to one It is prohibited to place them in checked in luggage.
*Turbo lighters, jet lighters, blue-flame lighters and others (Not accepted and cannot be carried onboard)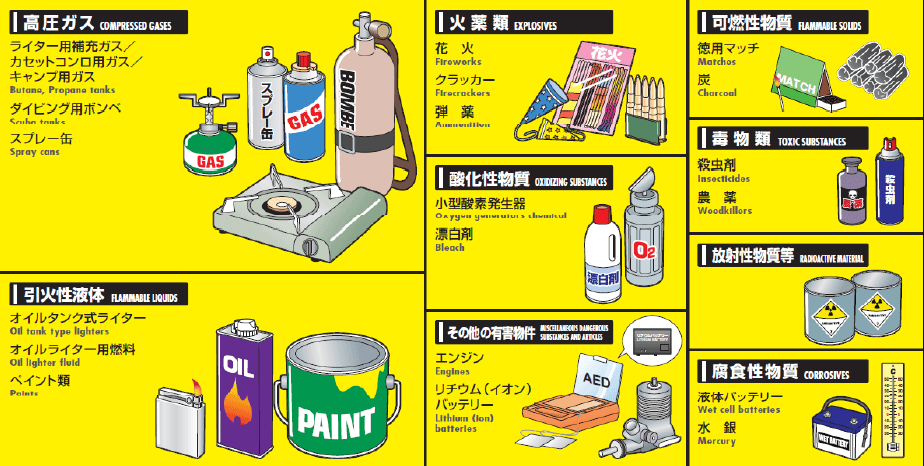 Carry-on restrictions
All knife-like objects are prohibited from being carried onboard the aircraft, so be sure to place such objects in your check-in baggage. Do not carry such objects on your person.
In the event that dangerous objects like a knife is found during the security check in, it will be confiscated.
* For details, see the he Japan Civil Aviation Bureau in the Ministry of Land, Infrastructure, Transport and Tourism homepage.
Representative examples of prohibited items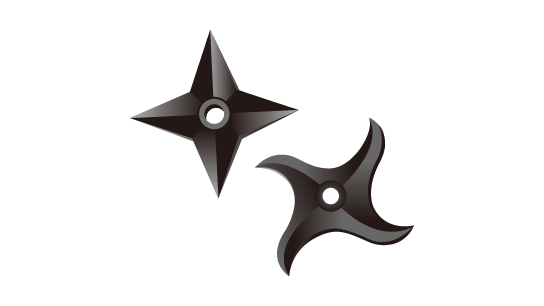 Throwing star
(items that are clearly toys made from wood or plastic or the like may be carried onboard the aircraft.)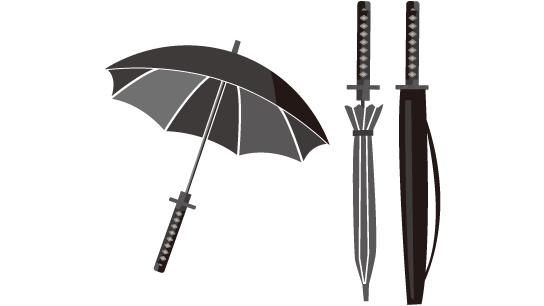 Samurai umbrellas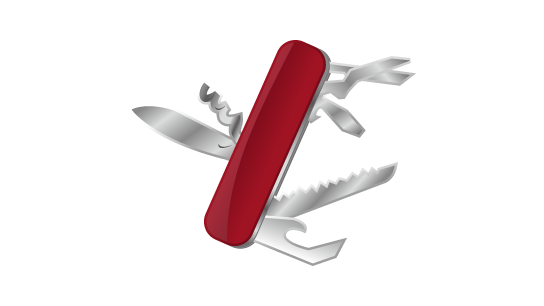 Multipurpose knives