Kansai International Airport is situated 50 km from the center of Osaka city. It is easily accessible by road, railway and high-speed ferry.
アクセストップ表示用メニュー
Status of parking area congestion
As of 22:16 5/24/2018
| | |
| --- | --- |
| P1 Vertical parking area | Open |
| P2 Vertical parking area | Open |
| P3 Simple parking area | Congestion |
| P4 Flat parking area | Open |
| P5 Flat parking area | Open |
| Observation Hall Open parking | Closed |
Access from Major Cities
* The bridge is for passenger cars only, pedestrians, bicycles, compact motorcycles (less than or equal to 125cc displacement), motorcycles with trailers, etc. are prohibited by Japanese Law.
Websites for Searching Train Routes/Times
Using the following websites, you can find train routes/times for getting to Kansai International Airport. Please enter "Kansai International Airport" and "Kansai Airport" in the websites.
Shin-osaka
Osaka (Umeda)
Namba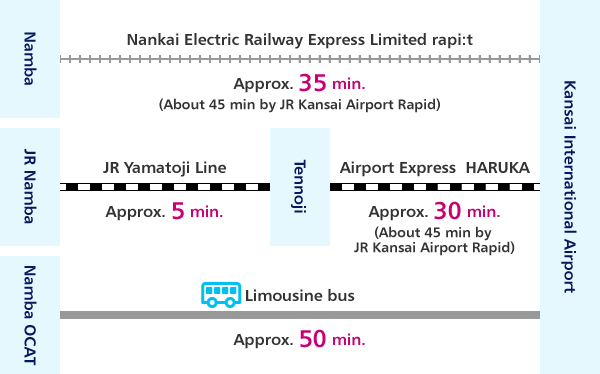 Universal Studios Japan®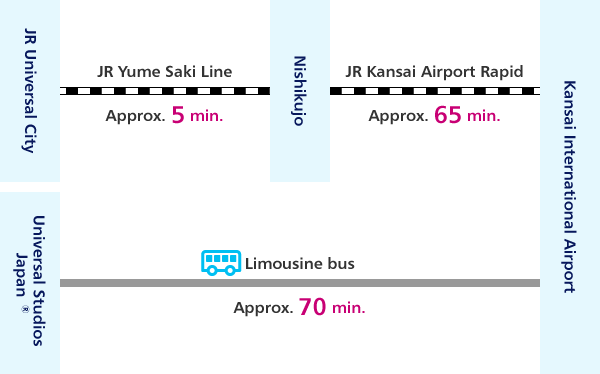 Kyoto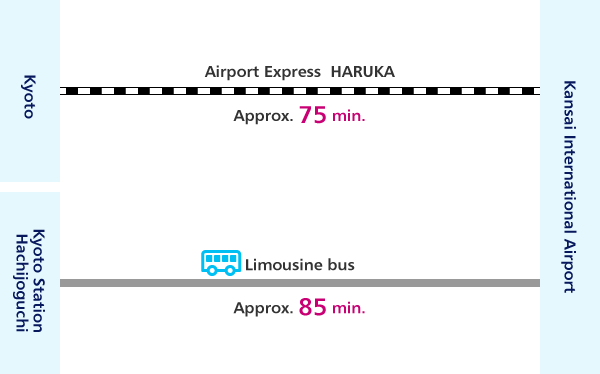 Kobe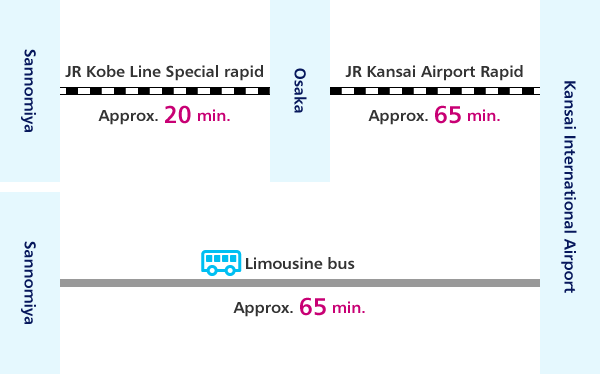 Nara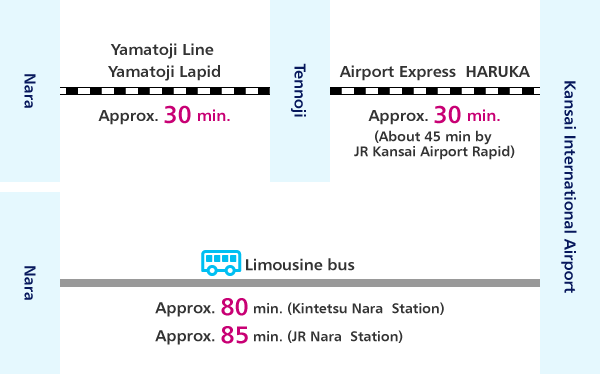 Wakayama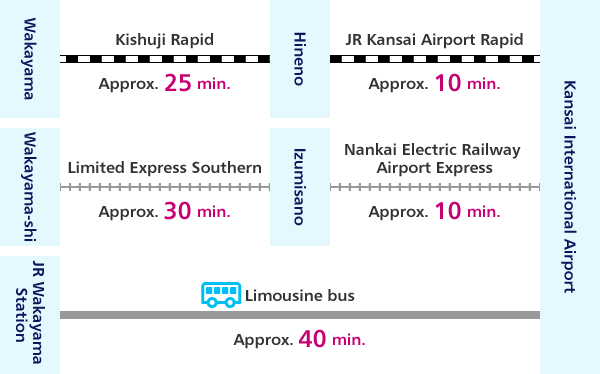 Osaka International Airport (Itami)

Kobe Airport

Awaji Island (Sumoto)

* Times are guidelines only and do not include transfer time.