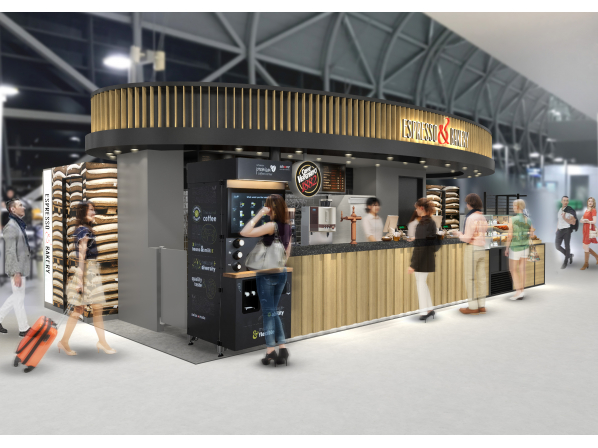 Café
Terminal 1 2F / After security (International departures) MAP
8:00~23:00 (L.0 22:30)


072-456-6526

Credit cards accepted

KIX CARD perk: 10% discount on purchases
An Authentic European-Style Café Experience
Enjoy coffee from the long-beloved Italian brand Caffè Vergnano, prepared with Asia's first premium coffee machine from the Swiss maker Schaerer, served alongside authentic French bread and pastries.
Authentic Italian Coffee from Caffè Vergnano
Caffè Vergnano was established in 1882 in Italy, and their premium coffee beans are used in the espresso, cappuccino, and other coffee drinks served at this café
The Flavors of France
Choose from a selection of popular bakery standards like croissants, pain au chocolat, and more, all made with 100% French flour, 100% cultured butter, and no compromises — just a focus on the finest quality and flavor.
Asia's First Swiss-Made Premium Coffee Machine
Some of the café's hot drinks are prepared with a premium coffee machine from Swiss maker Schaerer, the first of its sort anywhere in Asia.
Savor coffee drinks with a sophisticated flavor, just like coffee prepared one cup at a time by an expert barista.
---
Other recommended restaurants