ITAMI KANSAI TABINIKKI Pop-up Shop News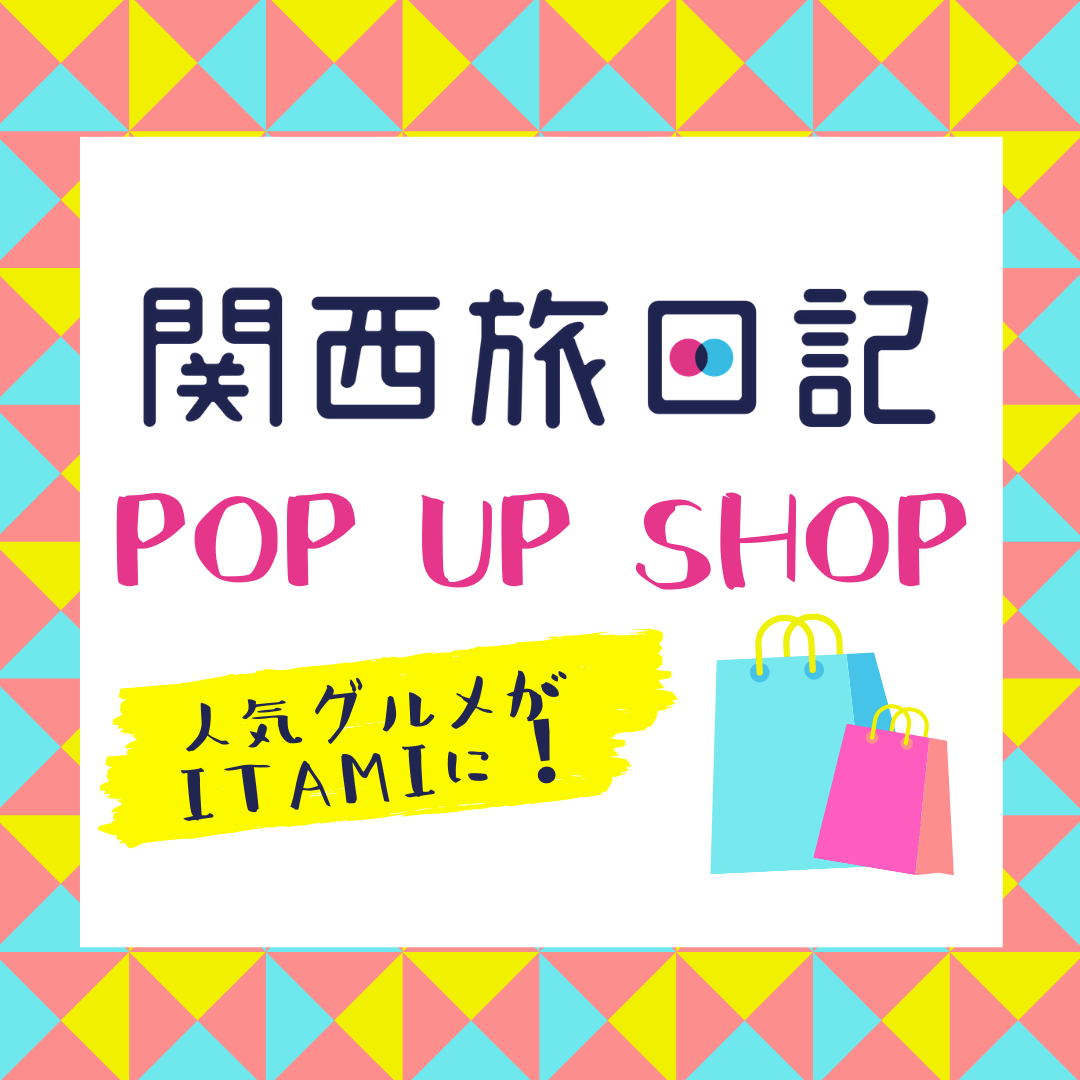 This souvenir shop can be used by visitors who are not going to fly as well! Every month on the 2nd floor of the Central Block, there is a [Popular Gourmet Pop-up Shop] hosted at the KANSAI TABINIKKI.
Limited time only! Limited amount available!
Take advantage of this special chance to enjoy some popular foods that can only be found at ITAMI.
*A 1-hour service ticket for the parking lot will be distributed for customers who spend 3,000 yen or more (tax included).
Click here for more information.
https://www.osaka-airport.co.jp/shop-and-dine/notices/1549
Date

Operating
Venue

Osaka International Airport
Center Block 2F, within KANSAI TABINIKKI