Continously until Monday, August 31
Limited to customers that use the parking lot! Campaign underway!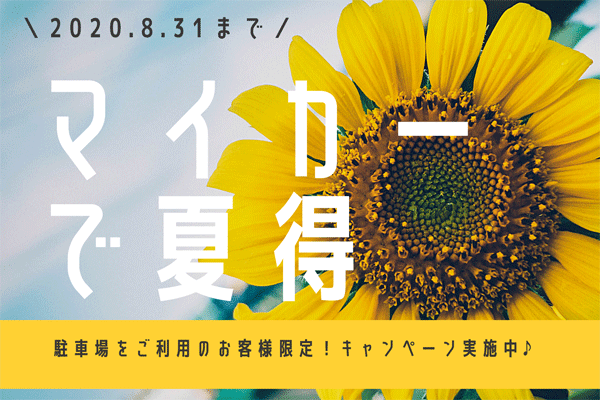 [Parking Lot Summer Campaign]
There are lots of benefits for using the general parking lot of Osaka International Aiport during summer!
This campagin is underway until Monday, August 31, 2020 and is limited to customers who park in the parking lot.
■Benefits for showing your parking ticket
■Late night parking service!
■Fees waived when there are lots of customers
Click here for more information.
https://www.osaka-airport.co.jp/notices/parking-campaign-summer
Date

Continously until Monday, August 31
Venue

Osaka International Airport