February 15 (Sat.), 16 (Sun.)
ITAMI SORA LINK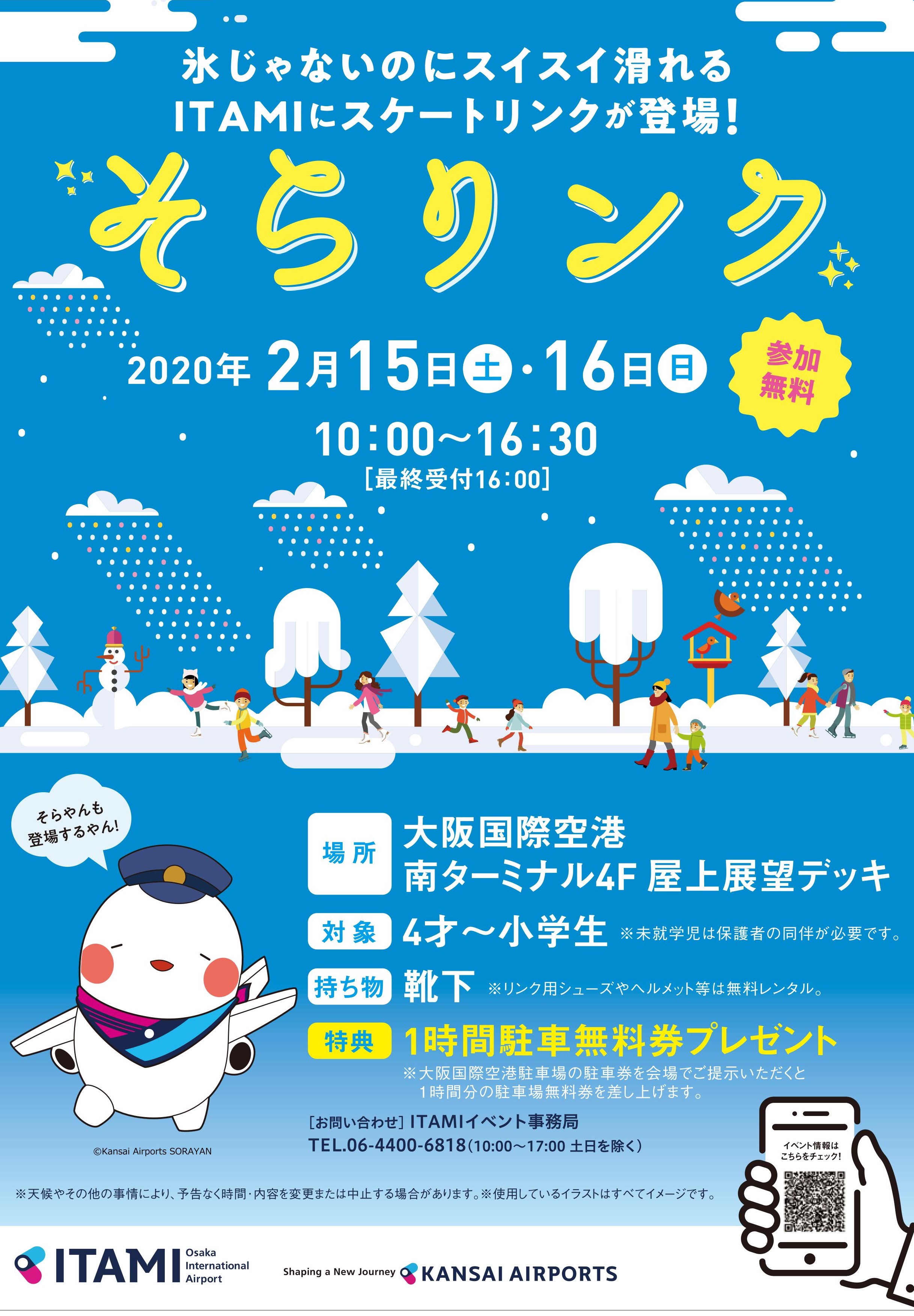 In light of recent news, we have decided to cancel this event.
We apologize for the inconvenience for people who intended to participate in the event and ask for your kind understanding.

This event is for children to enjoy the cold season♪
This not-made-of-ice-but-still-slippery skate rink located at the Rooftop Observation Deck is recommended for first-time skaters! You can look forward to Sorayan making an appearance as well♪

[Sorayan Greeting]
■Time
①11:30 am ②1:00 pm ③2:30 pm
Scheduled for 20 minutes each.

■Venue
① North Terminal 4F Rooftop Observation Deck
②③ South Terminal 4F Rooftop Observation Deck

*Due to weather or other reasons, the time and details may be changed, or the event may be cancelled altogether without prior notice. Please be guided accordingly.
Date

February 15(Saturday), 16 (Sunday), 2020
10:00 a.m. to 4:30 p.m.
Venue

Osaka International Airport 4F Rooftop Observation Deck
Fee

Free
Things to bring

Please wear socks when you come to the venue.
*We will lend you shoes, elbow/knee pads, helmets, and gloves for use at the Sorayan Rink.
Contact

ITAMI Events Secretariat
TEL. 06-4400-6818 (10:00 am to 5:00 pm, excluding Saturdays and Sundays)