Osaka Airport Winery
First Tokachi Potato Flower Workshop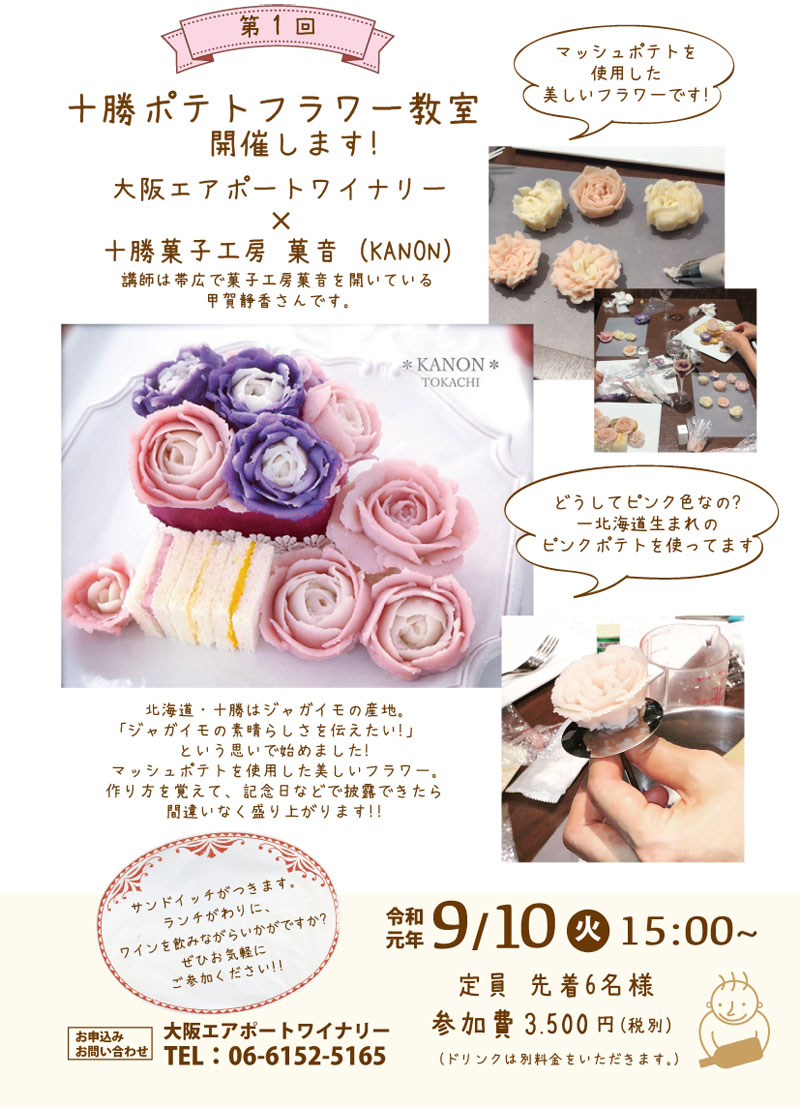 The world's first in-airport winery, "Osaka Airport Winery," in collaboration with Tokachi Sweets Atelier KANON, will be holding the First Tokachi Potato Flower Workshop in Osaka International Airport.
Tokachi, Hokkaido is region well-known for producing potatoes. This workshop for creating flowers from mashed potatoes was born from thoughts of "wanting to convey the greatness of potatoes." These beautiful flowers are made from the pink potatoes of Hokkaido. Remember the way to make these potato flowers and showcase them in special occasions such as anniversaries! You can't go wrong!
Sandwiches will be provided. Instead of having lunch, how about having some while drinking some wine? Please feel free to join us!!
Date

September 10 (Tuesday), 2019
from 3:00 pm
*Reservations are required. First come, first served, 6 participants.
Venue

Osaka International Airport Central Block 3F
Osaka Airport Winery
Participation fee

3,500 yen + tax
(drinks are not included)
Contact

Osaka Airport Winery
TEL:06-6152-5165