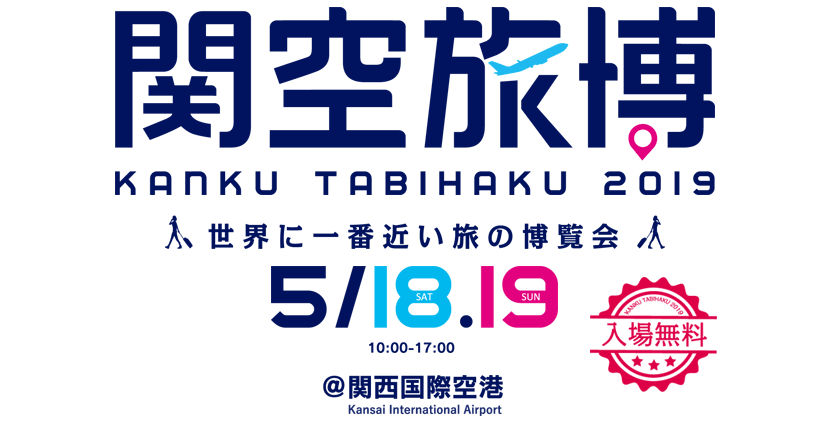 Apr. 13 (Sat.) - 21 (Sun.)
Kanku Tabihaku 2019
For 2 days from May 18th (Sat) to 19th (Sun), Kanku Tabihaku 2019, The Travel Showcase Closest to the World, is back for the 15th consecutive time at Kansai International Airport.
At the venue, governmental tourism agencies, airline companies, travel companies and others will set up booths to explain culture and attraction from around the world.
As one of the main contents, Kanku Tabihaku 2019 will feature a live shooting of the Travel Salad talk show that is popular show on Saturday mornings on the ABC TV network. Mika Mifune and ABC TV's announcer Ayumi Hirodo will appear as guests, and Instagram Live reports by the Travel Salad Girls from Taiwan and Italy are also anticipated.
Furthermore, along with an original Chinese Shorinji Kempo performance show for viewing pleasure, a dance performance from Moomin from Finland will also take place.
On top of that, food stalls selling "Cheese Hotdog," which is popular among young people, and others, as well as a specialty Kansai Airport Limited Edition Package Cotton Candy from TOTTI CANDY FACTORY, which sells giant colorful cotton candy on Takeshita Street in Harajuku, Tokyo.
There is also going to be a raffle where tickets to go abroad can be won as well as the staple KIX Charity Market where original merchandise from airlines and other valuable items are on sale.
2 days to find a reason to go abroad!
For more information about the event, check the official Kanku Tabihaku 2019 website!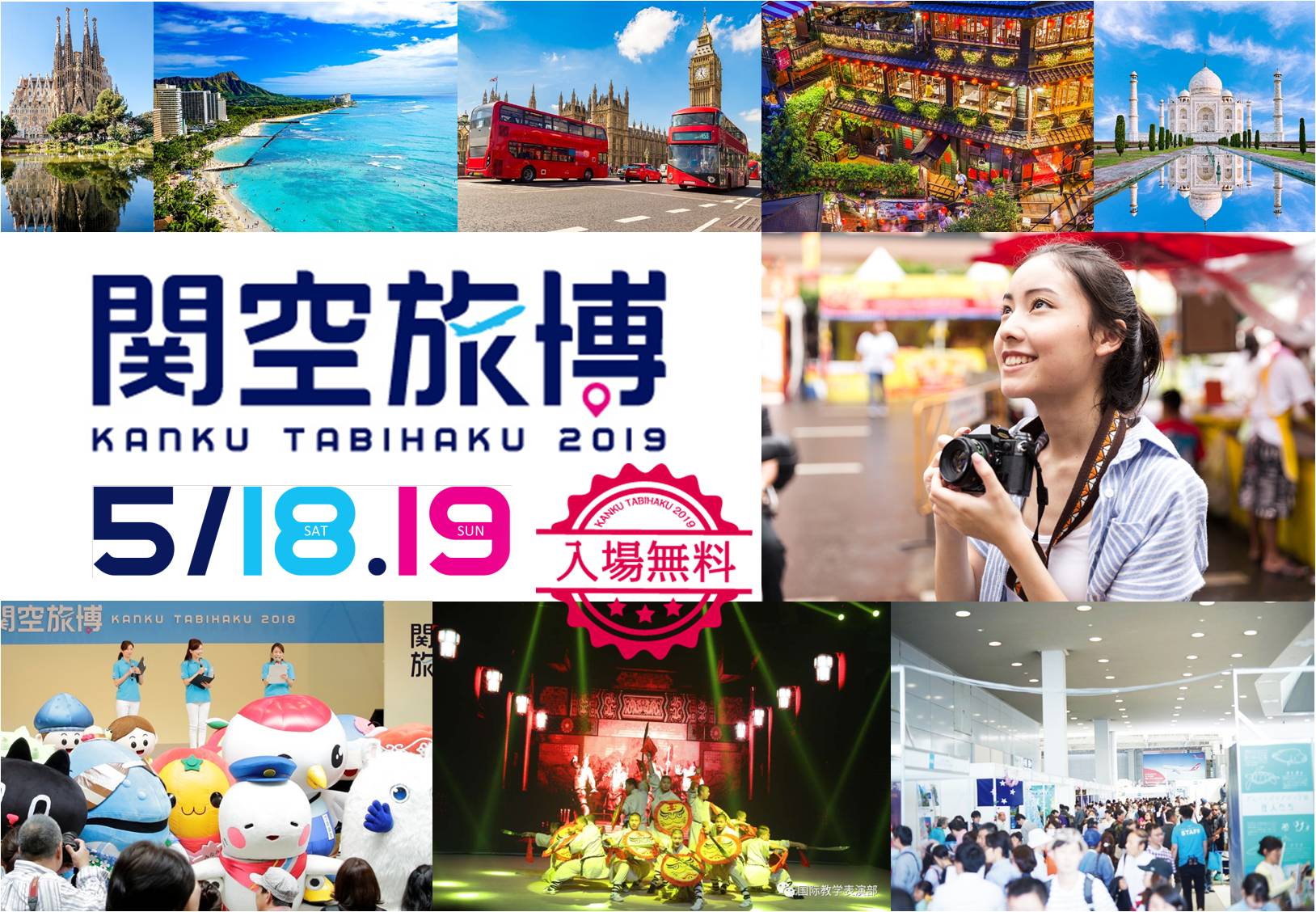 Date

May 18 (Saturday) and 19 (Sunday), 2019
10:00a.m. to 5:00p.m.
*Event times may change slightly.
Venue

Kansa International Airport
Inquiry

Kanku Tabihaku 2019 Secretariat
TEL 06-6347-1489 / FAX 06-6347-1643
E-mail / info@kanku-tabihaku.com
Hours / 10:00a.m. to 5:00p.m (Open excluding Saturdays, Sundays and Holidays)