ITAMI MUSIC HOUR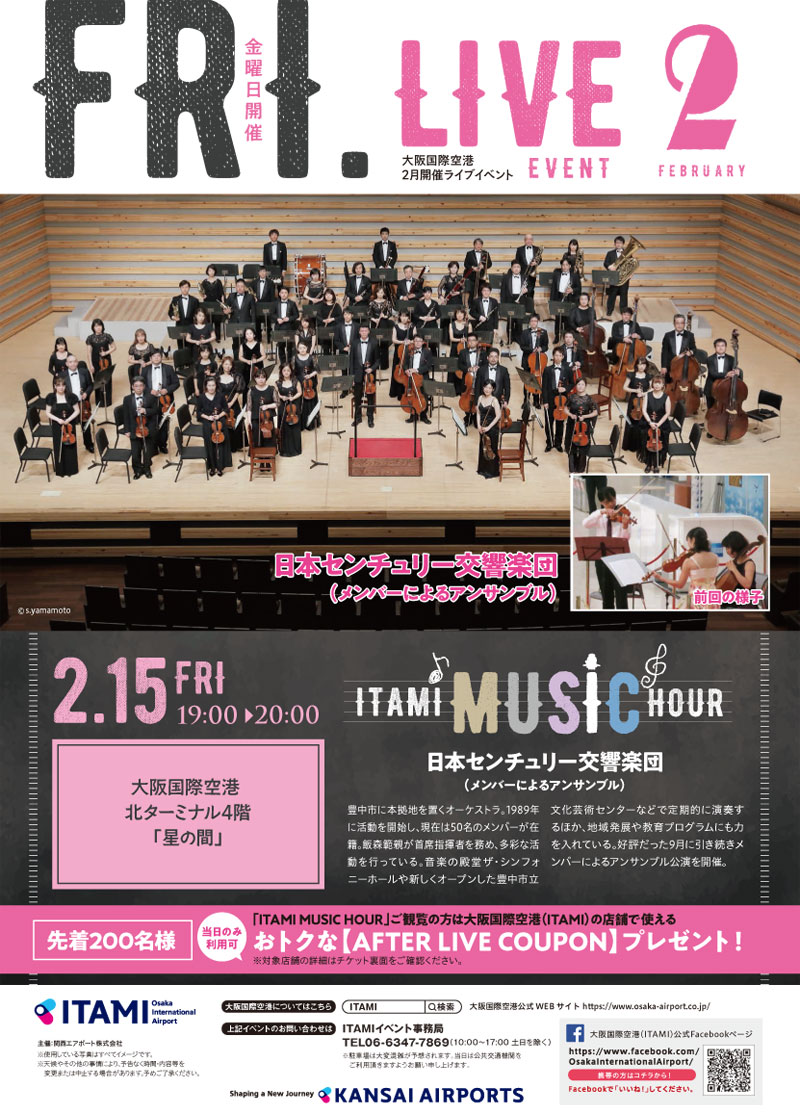 Music livens up ITAMI at night.
After the show, the first 200 people who arrived to watch it will receive a "AFTER LIVE COUPON" that can be used at stores inside the airport.



Japan Century Symphony Orchestra (member ensemble)


An orchestra based out of Toyonaka City that began its activities in 1989 and currently has 50 members. With Norichika Iimori as the lead conductor, the group is very active. Along with performing at the legendary "The Symphony Hall" and the newly constructed Toyonaka Performing Arts Center, the group is pouring energy into regional development and education programs. The members of the group will follow up their well-received performance from September of last year.
*Please understand that the time and details of the event may be altered or the event may be cancelled without notice as a result of bad weather or other circumstances.
*The vouchers may only be used at participating stores.
Date

February 15 (Friday), 2019
7:00 pm to 8:00 pm
Venue

Osaka International Airport
"Hoshi no Ma" in North Terminal 4F
Fee

Viewing is free
Contact

ITAMI Events Secretariat
TEL. 06-6347-7869 (10:00AM to 5:00PM, excluding Saturdays and Sundays)