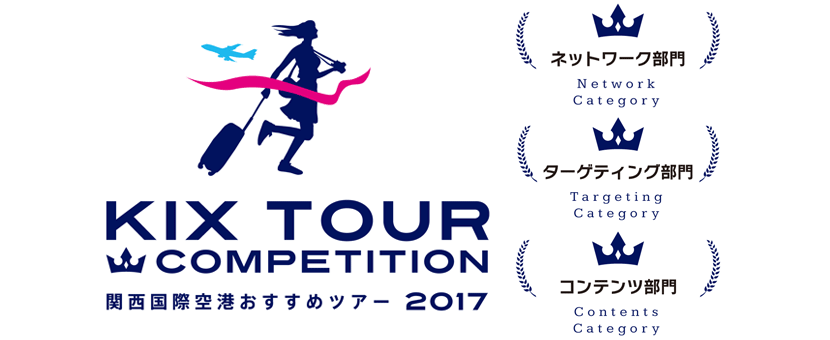 9.16(sat)〜29(fri)・10.1(sun)〜27(fri)
KIX Travel Tour Competition 2017 Finalist Exhibit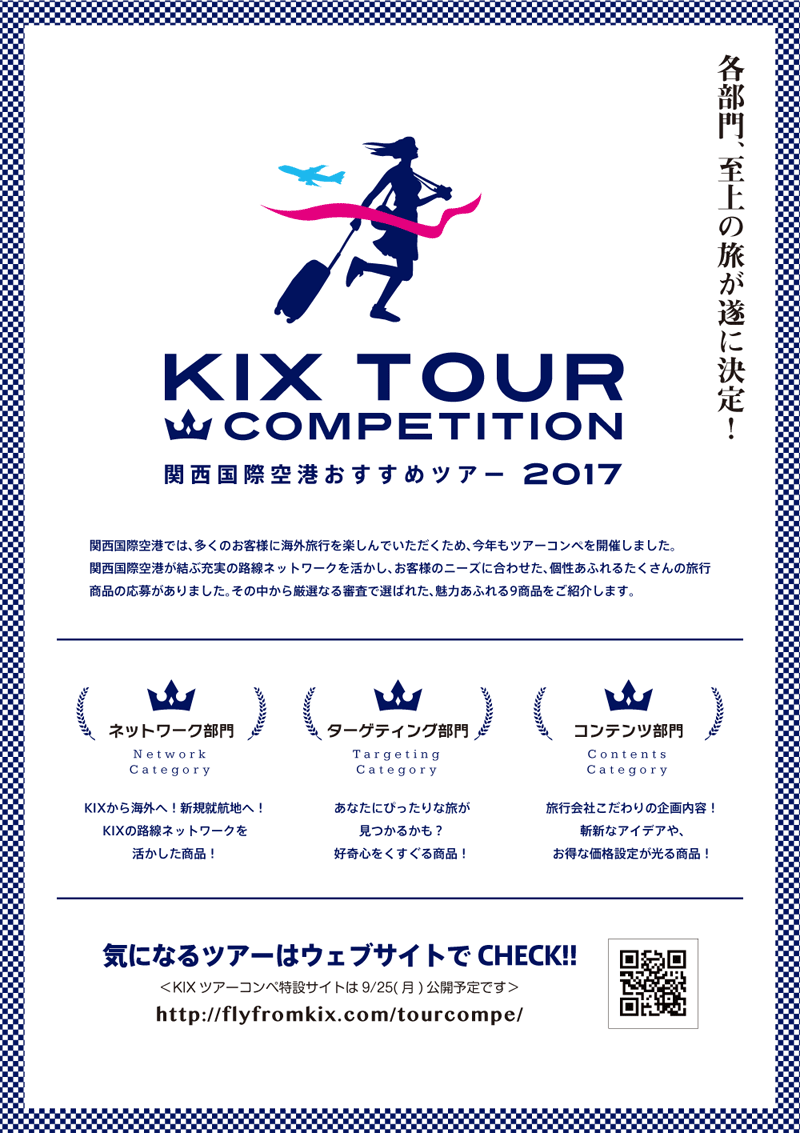 The Travel Tour Competition, showcasing unique travel tours that depart from Kansai International Airport, will be held this year again. The award-winning tours will be introduced. 

Click here for the KIX Travel Tour Competition site!
Detailed contents of the award-winning plans will be explained, so please take a look!
DATE

2017.9.16(sat)-9.29(fri) / 10.1(sun)-10.27(fri)
PLACE

KIX
9.16-29 Terminal 1 KIX GALLERY
10.1-27 Observation Hall "Sky View"