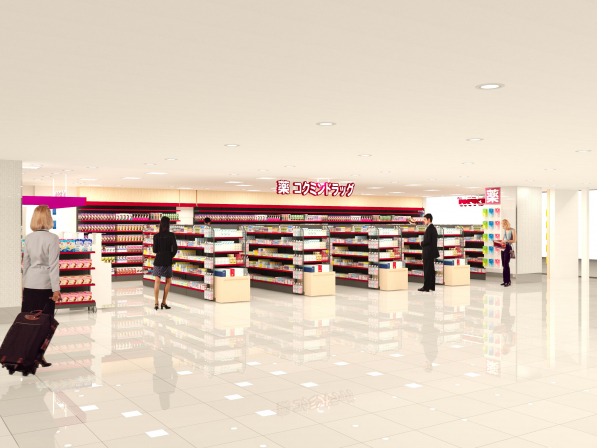 Beauty、 Pharmacy
Terminal 1 3F / Before security MAP
Temporarily Closed


Credit cards accepted
drug store
Offering travel items, medicines, and dietary supplements and health foods perfect for travel, whether it's for business or for pleasure. A medicine specialist is available to help if you have any questions.
Salonpas
Made with vitamin E to promote blood flow, methyl salicylate to help relieve pain and inflammation, and more. Salonpas Ae is an anti-inflammatory pain relief patch that uses a highly absorbent polymer for its base, which soaks up sweat and is gentle on the skin.
Ryukakusan Direct
An herbal medicine that can be taken without water, to directly moisten the throat. Perfect for helping with a hoarse voice or a sore throat.
Kyushin
Made to combine the benefits of various herbal medicines, and known for its effectiveness for palpitations and shortness of breath.
Pabron Gold
Takes care of your cold symptoms, such as sudden fever and sore throat
ELIXIR SUPERIEUR Wrinkle Cream
Features pure retinol as its active ingredient, to help fight the skin dryness that causes wrinkling.
Pure retinol promotes the production of hyaluronic acid. This helps increase moisture inside the skin, softening and making it more flexible, leading to improved wrinkles.
Anessa
A popular sunblock, with Aqua Booster technology that strengthens the protective UV ray blocking layer when it comes in contact with sweat or water.
---