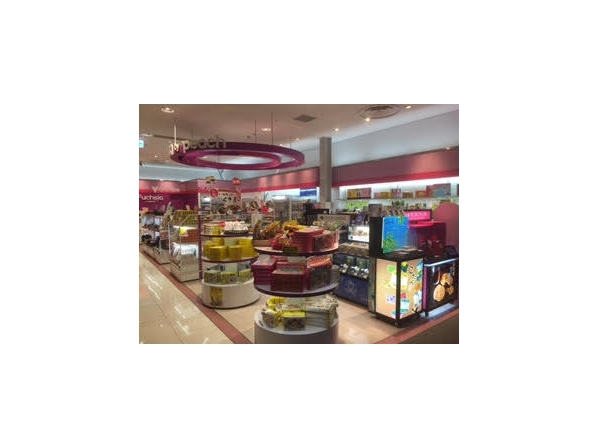 Gifts
Terminal 2 Terminal 2 Bldg. (Building) / After security (Domestic departures & arrivals) MAP
5:30 AM to 7:15 PM


072-456-8530

Credit cards accepted

KIX CARD perk: Purchases of 1000 yen or more are discounted by 5%. (with some exceptions)
A large selection of sweets limited to the Kansai area and Peach original goods, as well as rice balls and sandwiches.
Takomasa Soy Sauce Flavored Takoyaki
Using aged soy sauce unique to our stores and carefully selected ingredients, we cook each takoyaki by hand. These full-flavored takoyaki can be completely enjoyed even without sauce.
¥1.080
Kotabe
A small rice cake is called "otabe".
This is even smaller, so we call it "kotabe".
We have reduced the usual double-mouthful size otabe
down to a cute single mouthful.
In a small colorful box, we bring you cute Kyoto.
Sweet Package Musubi
We have packaged together classic Zen Kashoin sweets in an original pouch. Sweets made with select ingredients and preparation. Perfect for gifts. ¥1.123
Seikaan Canned Konpeito (various types)
Careful preparation a little at a time by experienced professionals over about 10 to 14 days by "hand crafting" means you can enjoy the taste (appearance) and flavor of "luxurious sweetness" spreading throughout your mouth and the "texture and savory flavor" of each individual konpeito. Perfect as a quality gift for a special person. 540 to 864 yen
---
Other recommended shops