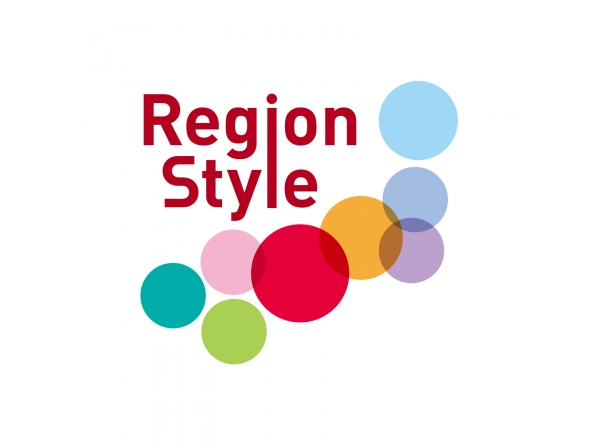 Travel、 Gifts、 Food products、 Others
Terminal 1 3F / Before security MAP
10:00~18:00


072-456-6491

Credit cards accepted
A bridge spanning skies and regions
A select shop that gathers together bright and shining products. Only objects that can be obtained nowhere else. We have many repeat customers from overseas and if you try our goods you will like them. Our staff confidently recommend many of our goods. At Region Style, you will certainly find something you will like. Please be sure to call in when you are passing through Kansai Airport.
Toyooka Wakoudou "Stork Polvorón"
Polvorón is a traditional confectionery of Spain that invokes happiness. Toyooka Wakoudou places great importance on select locally produced foods. These use Toyooka-produced stork rice flour in their dough. They are crisp at first encounter, then their deliciousness melts and spreads all through your mouth. They are presented in cute stork packaging. "Stork Polvorón" powder snow flour, strawberry, roasted barley flour, and green tea, all 550 yen (not including tax).
Making your table just a little more luxurious with Ashiya's Table and Piri's.
"Ashiya's Table", with no preservatives, colorings, or chemical seasonings, makes your table delicious, fun, and plentiful. Extremely delicious "Kiwami Kaori Ponzu Vinegar", combining four types of stock and using a luxurious amount of yuzu citrus fruit - 1200 yen. "Misodare", with a spicy hot miso fragrance that lingers on - 800 yen. "Kiwami Sesame Stock", with a smooth texture full of the kind of flavor, utilizing the fragrance and color of white sesame, that would make any master chef proud. "Piri's" spicy paste goes well with vegetables. "Porcini and Pepper" is a magnificent dish with the thrill of pepper, the body of leaf vegetables, and the deep savory taste of porcini mushrooms, all of which can be fully appreciated - 417 yen. (All prices not including tax)
Izumo Farm - from Tokuji Toritama no Sato
Gluten-free baumkuchen that does not contain wheat and uses generous amounts of eggs cooked with a great deal of time and effort at an egg farm in Yamaguchi Prefecture. "Toritama Baum - Six Pieces", a refreshingly simple taste that is only slightly sweet 1500 yen. "Baum Cookie" is an easy-to-eat, small baumkuchen cooked to a beautiful brown (plain and green tea) 400 yen. "Toritama Kun Stuffed Toy" - a cute surreal character created in response to the expectations of our customers 3500 yen. (All prices not including tax)
Kyoto-esque souvenirs that make you feel the refinement of Kyoto
"Kyo Tsukimachian" is proud of their bean rice crackers that are characteristic of Kyoto. "Gift Box Assortment": this hugely popular bean rice cracker gift box is a set of three kinds of bean rice cracker: broad bean, green pea, and black bean 540 yen. The Japanesque design is perfect for souvenirs. This bean can series is very popular overseas 460 yen each. Our exciting and fun "Toy Box" is an assortment of small, cute sweets 840 yen. (All prices not including tax)
Soy sauce powder and stock powder made by "Muroji", Japan's oldest soy sauce brewer 
Various magic powdered seasonings that spread an unexpected deliciousness with a few drops. Does not use synthetic seasonings or additives. Can be taken inside airplanes on international routes. "Golden Salt Matured Soy Sauce" reduced salt soy sauce powder with the concentrated savory taste and richness of fish and soy sauce 600 yen. "Golden Salt Wasabi Soy Sauce": the taste produced by this golden combination of wasabi and soy sauce is brilliant 600 yen. "Golden Salt Garlic Soy Sauce": the garlic fragrance is appetizing 600 yen. "Golden Salt Set of Three" containing Golden Salt series matured soy sauce, wasabi soy sauce, and garlic soy sauce in a set 1800 yen. "Shoujin Natural Soy Sauce Powder", naturally and slowly fermented and aged for one year without any artificial additives at all, can also be enjoyed by vegetarians 600 yen. "Natural Mackerel Stock Powder" is a sprinkling stock that can quickly and simply make genuine soup stock 600 yen (All prices not including tax)
---
Other recommended shops