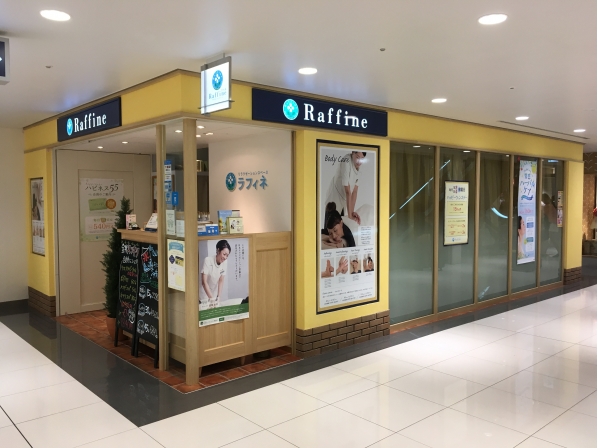 Relaxation
Terminal 1 3F / Before security MAP
10:00 AM to 8:00 PM (Entry until 7:30 PM)


072-456-6475

Credit cards accepted
Relaxation Space
A relaxation space with over 500 locations across Japan. How about relaxing your body after a long trip?We recommend Reflexology for swollen legs, or Body Care for your lower back that aches after sitting for a long time.
All of our therapists await your visit.
Relaxation
You can enjoy a relaxing moment with our wonderful hand massaging techniques.
Body Care, Reflexology from 2,160 yen for 20 minutes
Face Therapy from 1,620 yen for 15 minutes
We also offer hand, neck, head, and other treatments.
Face Therapy
You don't need to remove your makeup (a towel is placed over your face before massaging). 15 minutes, 1,620 yen
This option allows for deep relaxation, massaging your face, scalp muscles, and pressure points.
We recommend this option to those with eye fatigue, swollen or sagging faces, headaches, and dizziness, as well as those facing lots of stress or frustration.
Head and Shoulders
Your neck muscles and pressure points will be massaged with this option. 15 minutes, 1,620 yen
We recommend this option to those with stiff shoulders, neck fatigue, those in a hurry, and those who do not like face-down treatments.
---
Other recommended shops