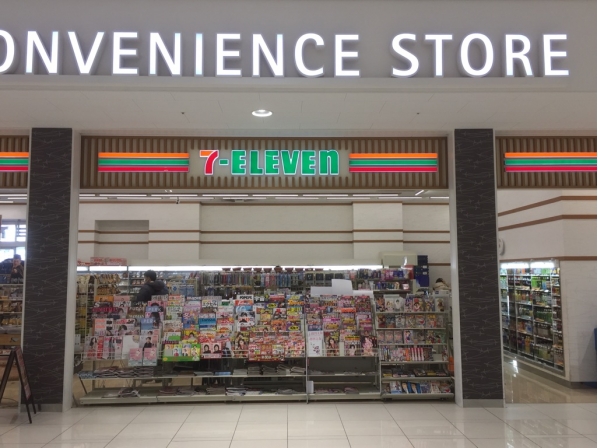 Beauty、 Liquor&Tobacco、 Books、 Food products、 Convenience store
Terminal 2 Terminal 2 Bldg. (Building) / Before security MAP
24h


072-456-8751

Credit cards accepted
The only convenience store at Kansai Airport Terminal 2. Featuring a wide variety of products, including items for everyday use, soft drinks, lunch boxes, desserts, etc. How about stopping by for a simple meal or some souvenirs after landing or before you leave? Be sure to visit us when flying through Kansai Airport Terminal 2.
Seven Café
100 yen for 1 cup of hot coffee (regular size)
Now with better beans, brewing, aroma, and taste.
Our featured item.
Snack Corner
We have steamed Chinese buns, doughnuts, and fried foods.
We also sell lunch boxes, rice balls, and sandwiches.
---
Other recommended shops