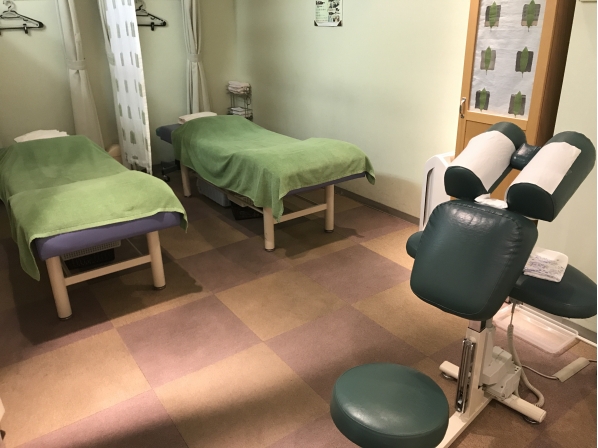 Relaxation
Terminal 1 3F / Before security MAP
Regular hours: 8:00 to21:30 (Reception open until 21:00)


072-456-6606

Credit cards accepted

KIX CARD perk: 5% discount on all courses
At the Forest, a place for relaxation massages, we have a wide variety of customers who work many different jobs: men and women, young and old. We offer a range of services to meet everyone's needs, from full body massages to shoulder or other specific area massages.
Quick Upper Body
We massage your stiff muscles with proper shiatsu massage techniques for stiff shoulders, tight neck muscles, and the area around the shoulder bones. We make the areas around your neck and shoulders work smoothly!! 30 min sessions include scalp and arms.
Light foot massage
We use a shiatsu rod for fatigue, stiffness, and swelling from jobs that require standing. We stimulate the sole of the foot with a comfortable strength, and massage through to the calves. We help you relax by stimulating the pressure points on the sole of your foot to improve your internal organs!!
Chinese-style foot massage (with foot bath)
After warming the foot in hot water, we massage your foot with our bare hands, removing waste products from the sole of your foot and removing fatigue. We warm the sole of your foot with gentle pressure to improve your internal organs!!
(* Change of clothes is available)
Full body
We massage your full body from head to toe in a comfortable rhythm.
We can massage both front and back for sessions 60 minutes and longer. (Around the eyes, stretching the hips, and inner and outer thighs)
(* Change of clothes is available)
Key points on face and scalp
We massage the muscles of the whole face, including the area around the eyes, temples, and scalp, to relieve fatigue from desk work, computer use, and headaches. Your field of vision will be refreshed!! (* Cosmetics and contacts don't need to be removed)
---
Other recommended shops