KUKOU​SENMON​DAITEN Duty Free Shop A.S.D.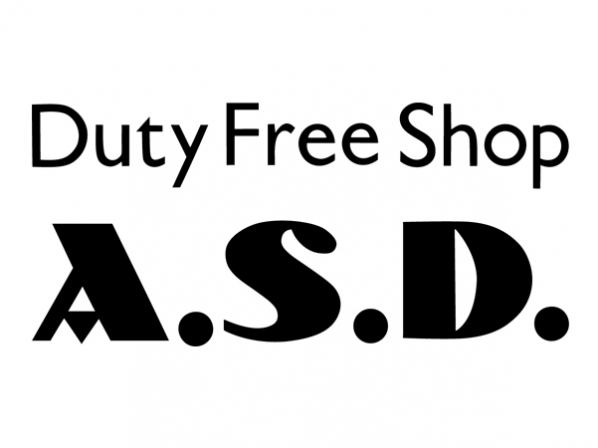 Beauty、 Fashion、 Jewelry&watches、 Liquor&Tobacco、 Travel、 Gifts
Terminal 1 3F / After security (International departures) MAP
Depends on flights


072-456-6531

Credit cards accepted

KIX CARD perk: 5% discount at duty free shop * Some items are excluded. Cannot be combined with other offers.
At our shop in Terminal 1, we have a wide selection of Swarovski, tobacco, alcohol, Shu Uemura, Helena Rubinstein and Shiseido cosmetics as well as perfumes. At the Shiseido counter we have a great variety of Clé de Peau Beauté cosmetics and more, so please be sure to stop by.
Tobacco & Alcohol
Alcohol: We carry popular Japanese whiskey, sake, shochu and a variety of alcohol from other countries.
Tobacco: We have various Japan tobacco products, tobacco from other countries and IQOS.
* It is illegal for minors to buy alcohol and tobacco.
Shiseido
We carry many products from Shiseido, the most well-known Japanese cosmetic brand. We offer special airport limited sets which are good value!
Available brands: Clé de Peau Beauté, The Ginza, Benefiance, White Lucent, Vital-Perfection, Future Solutions, Bio-Performance, Ultimune, Shiseido Makeup, Shiseido Men, MAQuillAGE, Revital, Elixir Superieur, Elixir White, etc.
Popular cosmetics from overseas
Available brands:
Giorgio Armani: "Elegance is not about being noticed. It's about being remembered." Giorgio Armani is a perfectionist whose pursuit of beauty has led to items of exceptional quality.
Armani's simple and luxurious makeup is perfect for women who take a positive approach to life.
Shu Uemura: A brand of exceptional cosmetics designed by the legendary Japanese makeup artist Shu Uemura. Built around the idea that beautiful makeup starts with beautiful skin, these products take a chance on exploring new notions of beauty.
Helena Rubinstein: Built on founder Helena Rubinstein's philosophy of audacious vision, inventive intelligence, and inspired beauty, these innovative products combine the quest for beauty with a passion for science .
L'Oréal Paris: Offering skin care products suited to all ages, genders, and skin colors, based on a philosophy of creating beauty through technology to offer superb cosmetics at reasonable prices for all.
Popular perfumes from overseas
We carry many popular fragrance brands from overseas (for both men and women).
Available brands: Ralph Lauren, Giorgio Armani, Burberry, Hermes, LANVIN, MONT BLANC, Salvatore Ferragamo, Versace, Moschino, NINA RICCI, PRADA, John Varvatos, etc.
General goods & decorations
Mont Blanc: We carry various items such as writing utensils, small leather items and belts. We have special sets that are not sold anywhere else in Japan.
Swarovski: We have jewelry, accessories, watches and figures from Swarovski, the brand who's jewelry has charmed the world. We are the only shop that carries items from Swarovski in Kansai Airport Terminal 1 Building.
Sunglasses: We carry popular sunglasses including Ray-Ban products.
Casio: We carry the popular G-Shock and Baby-G watches and more. New products arrive frequently.
Spa Treatment: We carry the popular Stretch iSheets and HAS Stretch iSheets and more. These daily care sheet masks are filled with beauty serum for the area under your eyes and the sides of your mouth.
Seikansho (Goryeo Carrots)
Made with the number one brand of Goryeo (Korean) carrots. This brand has been officially recognized by the Korean government. These carrots that have been aged for six years, so they have the greatest amount of useful vitamins to help support your health.
---