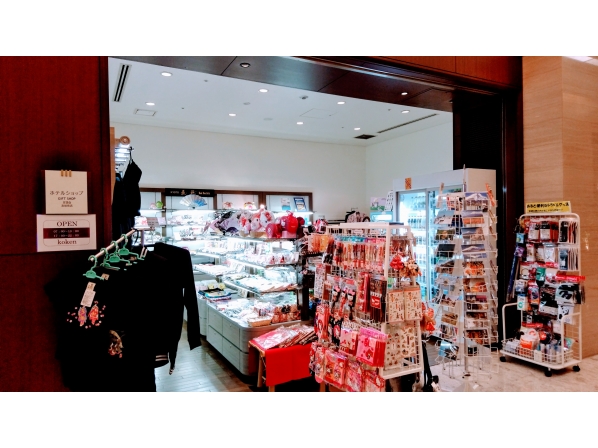 Travel、 Gifts、 Food products
Hotel NIKKO, AERO PLAZA 2F / Before security MAP
7:00 to 10:00 / 17:00 to 22:00


072-456-8165

Credit cards accepted
Hotel shop (The Hotel Nikko Kansai Airport 1F)
We carry a large amount of souvenirs with a focus on Kyoto folk crafts. In addition, being a hotel, we have a handpicked selection of amenities along with accessories, drinks and sweets that are essential for traveling. Please feel free to stop by.
If you're looking for Japanese souvenirs from Kyoto, please come to Koken.
At Koken, we have everyday goods from Japan and Kyoto, as well as small and modern souvenirs from Kyoto as well. We recommend our products as souvenirs for yourself or for those from abroad.
You can buy the amenities that are provided in our guest rooms!
We carry excellent goods that are found in hotels, such as Thalasso Therapy's top brand THALGO's shampoo and conditioner and Shenshu Towels.
---