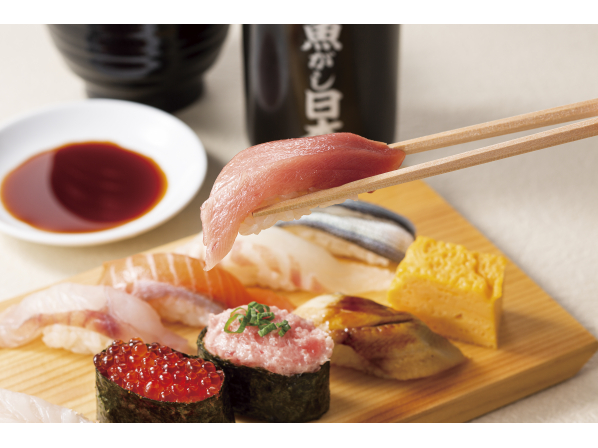 Japanese Traditional、 Food Court
Terminal 1 2F / Before security MAP
8:00~18:00 (L.O.17:45)


7 counter seats (all seats non-smoking)

072-456-6433

Credit cards accepted
Enjoy Freshly Made Nigiri Sushi to Your Heart's Content, for Just ¥75 per Piece
At Uogashi Nippon-Ichi, every piece of nigiri sushi is carefully prepared Edomae-style, one by one, with fresh seafood served on top of warm sushi rice. Experience a traditional style of sushi shop, hearkening back some 200 years to the standing-room-only stalls of the old Tokyo, that's perfect for a quick snack today.
There's plenty of great menu items available, whether you eat in, pick up takeout, or get something to eat in the food court.
A return to the sushi stalls of 200 years ago
— perfect as a casual way to enjoy sushi at affordable prices, made with fresh ingredients while you watch.
Children's menu also available.
Rice bowls, sushi rolls, and other items are also available — perfect to eat in the food court.
Savor onigiri rice balls made by expert sushi chefs.
---
Other recommended restaurants