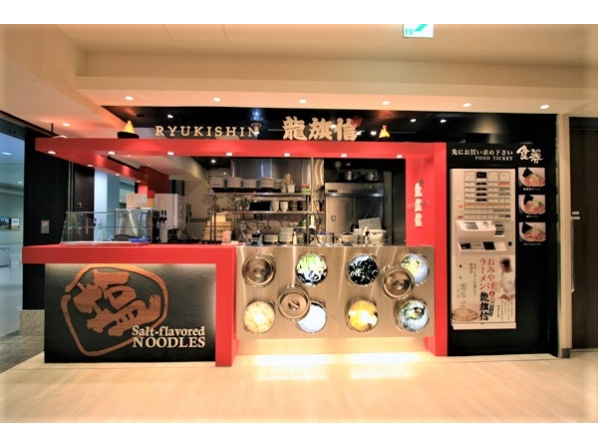 Food Court
Terminal 1 2F / Before security MAP
temporary closed


072-456-6592

Credit cards not accepted

KIX CARD perk: Tender Marinated Egg Service
A restaurant from Sakai in Osaka specializing in salt-flavored ramen Enjoy a bowl made with all our might!
Our soup is prepared from a salt stock using extra-thick mussel extract and specially selected ingredients. Don't miss the chance to try our salt-flavored ramen with a refreshing yet deep taste that you can find nowhere else.
Ryukishin ramen deluxe
A bargain dish featuring an extra helping of roast pork and a tender marinated egg as toppings on our standard Ryukishin ramen. This is our most popular item.
Chicken salt-flavored ramen deluxe
The base soup is flavored with chicken fat, and the dish topped with roast chicken and tender marinated egg. A squeeze of lemon further enhances the taste.
---
Other recommended restaurants