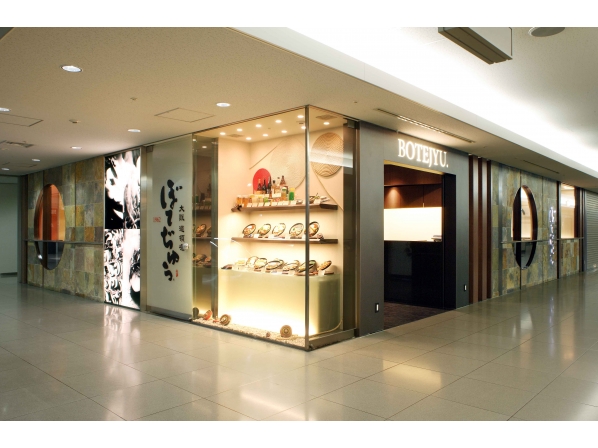 Japanese Traditional
Terminal 1 3F / Before security MAP
Temporarily Closed


52 seats

072-456-6585

Credit cards accepted

KIX CARD perk: 10% discount on purchase price
A long-established restaurant specializing in classic Osakan okonomiyaki
BOTEJYU serves a variety-full menu of local Osakan food and teppanyaki meals, including old favorites like okonomiyaki, yakisoba and modern-yaki.
Hot plate dishes long a favorite in Osaka A standard item of Kansai flour-based cuisine
Every aspect of BOTEJU's okonomiyaki shows its pedigree as a store specializing in these dishes.
Generous amounts of fresh cabbage and specially selected toppings chosen to taste (meat and seafood) are mixed into our original dough of yams in flour dissolved with stock, then cooked by expert chefs on hot plates, to be finished off with our original tomato sauce, extra special sauce, and white mayonnaise. These creations contain an extremely good nutritional balance.
White Osakan mayonnaise
Mayonnaise's use as a standard topping on okonomiyaki actually dates back to the ultimate collaboration between BOTEJU and Osakan cuisine.
---
Other recommended restaurants