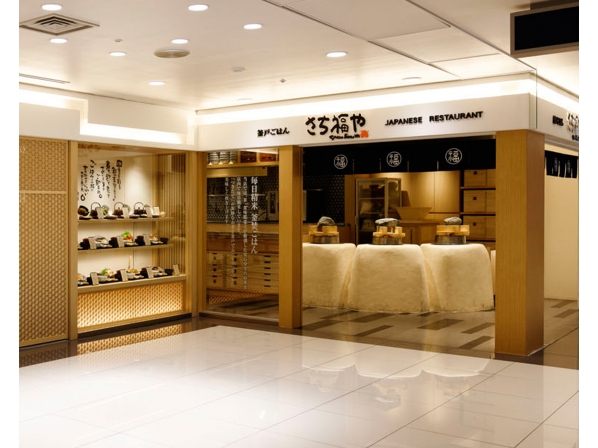 Japanese Traditional
Terminal 1 3F / Before security MAP
11:00-15:00(LO.14:15)、17:00-20:00(LO.19:15)


70 seats

072-456-6603

Credit cards accepted

KIX CARD perk: 50 yen discount per person on morning buffets10% discount on meal price for lunch or dinner
A Japanese restaurant where you can enjoy set meals
A wonderful feast of tastes made by stewing, cooking and grilling a variety of specially selected seasonal ingredients. Enjoy our highly nourishing dishes together with our rice cooked in a traditional Japanese oven.
Set meal with mackerel cooked in ginger
Fatty mackerel cooked to plump and glossy perfection.
Set meal of thick, mature pork cutlets with soft scrambled eggs
Pork cutlets marinated in dashi soup surrounded by tender egg.
Set meal of grilled wild red salmon (slightly salted)
Fatty red salmon with a tender texture.
Chicken nanban (with tartar sauce) set
Our specially-made tartar sauce is combined with a sweetened vinegar sauce.
Set tray meal featuring rice with salmon and salmon roe
We have combined the popular seafood items of salmon and salmon roe. Enjoy the melt-in-your-mouth texture.
Set tray meal featuring rice with tuna and grated yam
Full of tuna and grated yam A stamina-giving rice bowl with a pleasing taste.
---
Other recommended restaurants