REFRESH SQUARE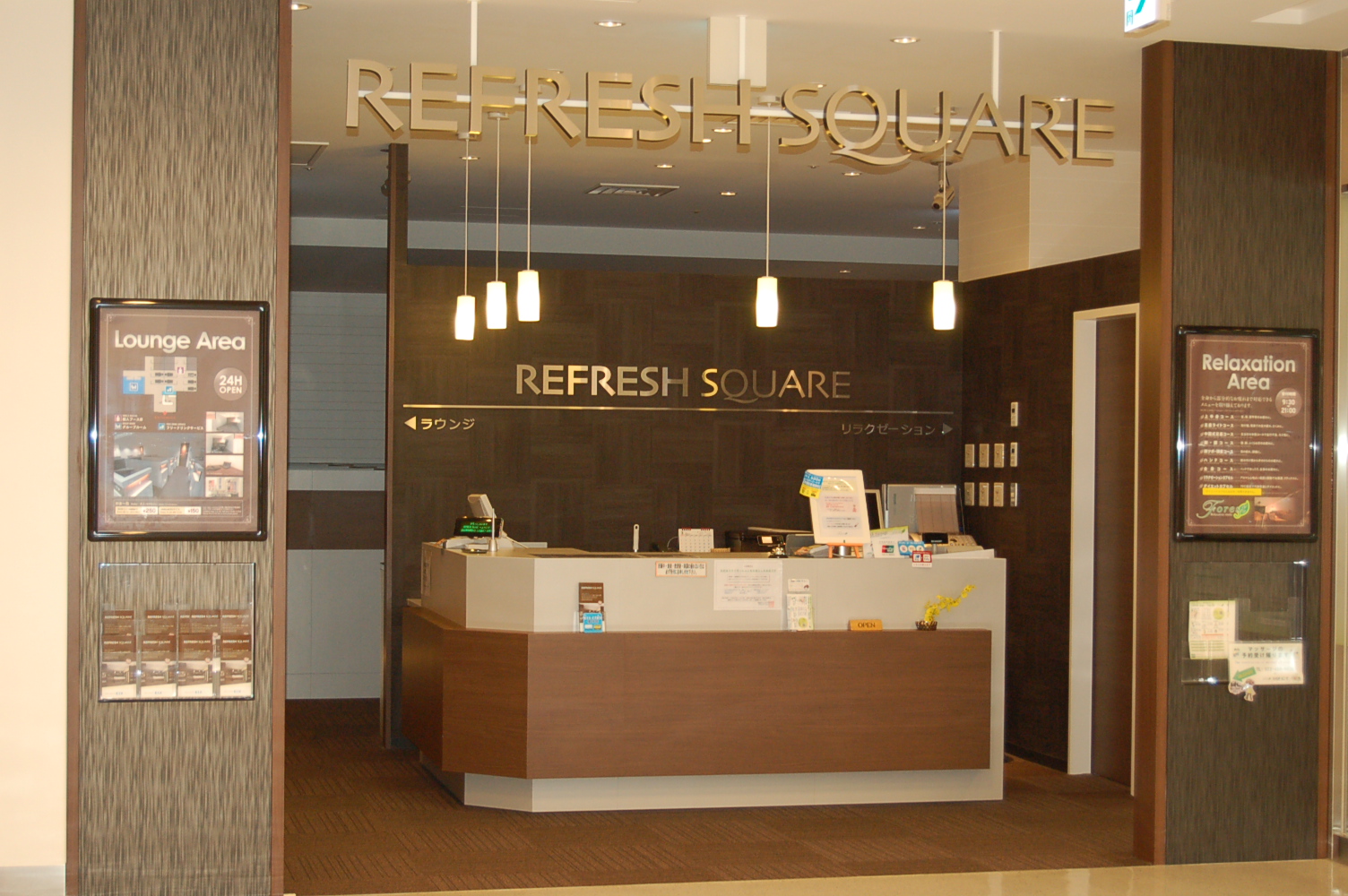 AERO PLAZA, Hotel NIKKO 2F MAP
Lounge Area: Open 24 hours
Relaxation Area: 09:30 to 21:00
Lounge Area: +81(0)72-455-4140
Relaxation Area: +81(0)72-456-6606
Credit cards accepted

KIX CARD perk
- Lounge Area: 50% off of the usage charge
- Relaxation Area: 5% discount (Cannot be combined with some services)
The Lounge Area offers two types of rest spaces, individual booths and group rooms, with free drinks and wireless LAN service.
The Relaxation Area offers various courses from 10-minute courses to long courses, including an upper body course, facial pressure points, foot pressure points, or a full body course.
By relaxing your body before or after your flight, you can promote circulation, reduce or recover from fatigue, and help to prevent economy class syndrome.
Click for more information